NORMAC P500 Automatic Drill Point Grinding Machine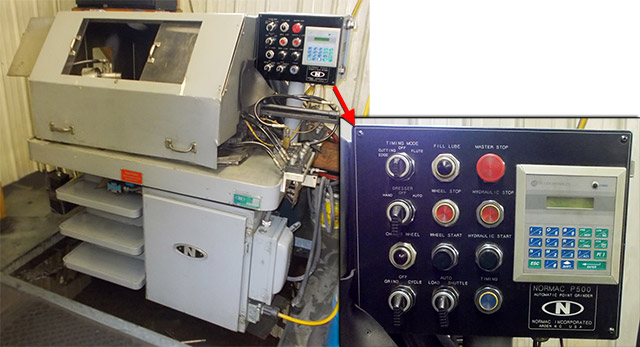 FEATURES
Produces standard, radially relieved drill point.
Easily adjusted point angle. Simply loosen 2 clamps and swing the spindle assembly to a new position.
Front axial location provides uniform stock removal, fully adjustable length variation up to 10% overall length.
Radial location or timing is achieved by means of a retractable carbide ball engaging the flute close to the point.
Retracting box hopper eliminates slender push rods and is easily set up and adjusted.
Three separate major assemblies, all in plain sight, provide the ultimate in easy setup and maintenance.
SPECIFICATIONS
Size Range: #60 through 1/2" (1 to 13mm) diameter. Overall length to 8" maximum. Right and left hand spiral.
Point Angles: 90° to 140°.
Grinding Wheel Size: 10" x 1-1/4" x 1" (250mm x 31.7mm x 25mm) wide. Resin bonded type.
Options: 12" (300mm) overall length loading system. Protective hood.
---
GUHRING RU15 Combination Flute/Clearance Grinder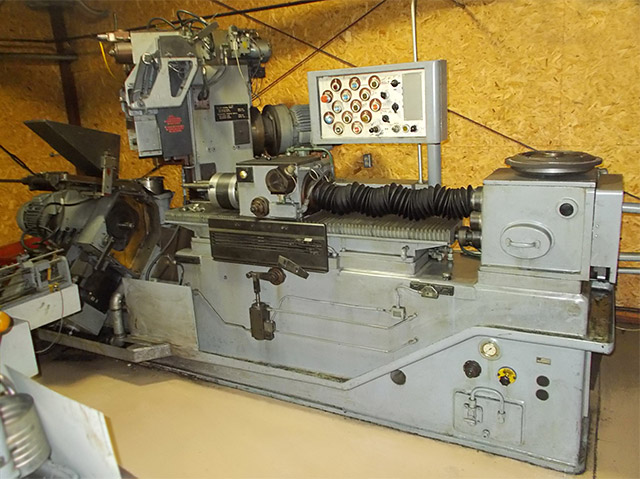 CAPACITY and TECHNICAL DATA
Flute Grinding Wheel: 500mm
Clearance Grinding Wheel: 400mm
Workpiece Diameter: 3.75-13mm
Max Workpiece Length: 1000mm
Max Workpiece Length with insertion of magazine: 300mm
Max Spiral Length: 300mm
Spiral Gradient: 4.6-175mm per rotaion
Rapid Traverse Speed: 6000mm/min
Working Feed: 400-1275mm/min